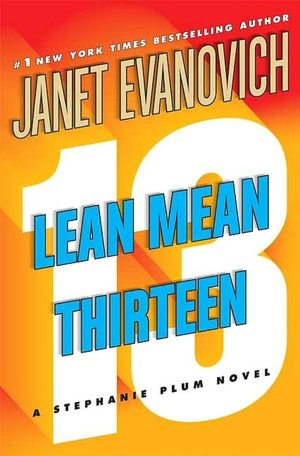 Lean Mean
Thirteen
Lean Mean Thirteen
is the latest in the Stephanie Plum series by Janet Evanovich. Many members of my family have been eagerly awaiting this book, and I am so glad that Evanovich can churn out a book a year. And, more importantly, she can turn out a
good
book a year. Even more importantly, a good
funny
book. I don't know how she does it.
If you're not familiar with the series, the Stephanie Plum books are a series about a New Jersey woman who becomes a bounty hunter in a desperate attempt to make some money and gets involved in a series of mysteries. High jinks always ensue. In the last few books, Evanovich has always come up with something so unexpectedly hilarious that I laugh out loud several times during the book. I hate to ruin it for people, but I have to say that I really enjoyed the exploding rodents and the running joke about the cable company. (Those fuckers.)
By book thirteen, in my experience, a lot of writers are running out of steam and are struggling to 1) take the series new places, and 2) keep the fans happy who have come to expect from the series. And, unlike some other writers, Evanovich isn't getting bogged down in holdover plot from previous books. She writes great brain candy.