Historical fiction—no matter how well written—must always fall short of fiction written by people who actually experienced what they're writing about. Or maybe I only think that because I've read such excellent literature written by survivors of World War I that the historical fiction just pales in comparison. Earlier this year, I read the republished novel
Fear, by Gabriel Chevallier
, and last night I started reading P.S. Duffy's
The Cartographer of No Man's Land.
The contemporary fiction about World War I is nihilistic, brutal, and unforgiving. It shines a harsh light on the absurdities of the tactics, the jingoism, death, and conditions. The historical fiction doesn't capture the same feeling. Some of the novels are overly poetic and try to assign a higher meaning to events veterans would say don't mean anything at all. I wonder if my feelings about this come from the fact that there's a wealth of literature from World War I combatants. I don't have the same feelings about Civil War or World War II literature. Is World War I so different from other wars? Is it just because there were so many writers who were in the trenches? Is it because the veterans' literature is cathartic and the historical fiction is purely literature?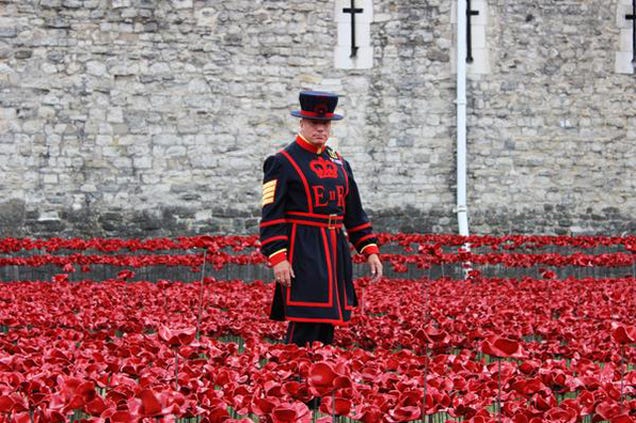 A poppy was made for every British casualty in World War I and placed at the Tower of London for the centennial.